We believe you should support Team Kasparov for the future of chess. We have limited our commentary on Ilyumzhinov's scandals to the most recent ones and to those that directly relate to his abuses as FIDE president. We could not, however, decline to publish this impassioned letter from the leader of the Russian political party Yabloko, Grigoriy Yavlinskiy, on the murder of his colleague in Kalmykia in 1998.
To the delegates of the FIDE Congress and to the world chess community:

Esteemed devotees of the ancient, noble game!

Allow me, in connection with the upcoming August FIDE Congress, to draw your attention to the statement made by the Russian United Democratic party "Yabloko," of which I am a founder and political leader.

It is an insult to the principles and ideals of your great art that the person presiding over FIDE, K. Ilyumzhinov, is also the man responsible for the brutal murder of our regional Kalmykian party chief Larisa Yudina.

Larisa Yudina was a talented journalist, a brave woman, whom I had the honor to know personally. She led a principled fight against the authoritarian and corrupt regime of the President of Kalmykia, at the time Mr. Ilyumzhinov, and she paid for it with her life.

We, her colleagues, will never forgive this heinous crime or allow it to expire from our memories.

Grigoriy Yavlinskiy
Moscow, Russia
July 5, 2014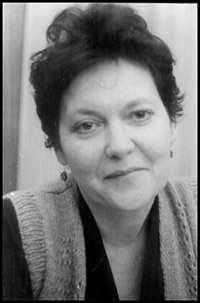 You can read more about Larisa Yudina and the Ilyumzhinov aides who were convicted in 1999 for her murder at the Journalists Memorial and contemporary reports at Yabloko's website and details about her career and death and Kalmykia here.